Community Cinema is our neighborhood film series that brings people together for film screenings and community-driven conversations.  Featuring documentaries and independent films, Community Cinema draws local residents, leaders and organizations to discuss what matters most, from newsworthy topics, to family and relationships. 
Make friends, share stories and join the conversation.
Free programming and events.
COMING APRIL 2020
CELEBRATING EARTH DAY
FLINT: THE POISONING OF AN AMERICAN CITY – Wednesday, April 1 at 7:00 PM
THE POLLINATORS – Wednesday, April 8 at 7:00 PM
Past Community Cinema programs have included:
Backpack Full of Cash, March 2018 – Hosted by Albion College. Matt Damon narrates this timely warning about America's public schools, which have fallen into a growing, greedy, and under-regulated system of privatization that is having a devastating impact on our children.
Tell Them We are Rising, February 2018 – The graduates of America's Historically Black Colleges and Universities (HBCUs) have profoundly influenced American history. Yet their rich history remains largely unknown. Stanley Nelson and Marco Williams' "Tell Them We Are Rising: The Story of Black Colleges and Universities" brings that history to life.
LAND GRAB, April 2017 – Land Grab manages to do something very few documentaries have done in recent years – find a success story in the broken city of Detroit. By showing it honestly and uncompromisingly through the lens of both the 1% and those struggling at the bottom, producer and director Sean O'Grady crafted a film that is at times alarming but surprisingly humorous. O'Grady takes the viewer on Detroit resident and business mogul John Hantz's tumultuous ride to acquire one square mile of blighted Detroit neighborhood and his battle with the Detroit City Council and local residents to convert the land into one of the world's largest urban farms. With roughly $30 million of his own fortune and an inscrutable plan to beautify the city – and at the enmity of many politicians, grass-roots organizations and individuals – Hantz managed to achieve what few others have: help resurrect Detroit through altruistic means.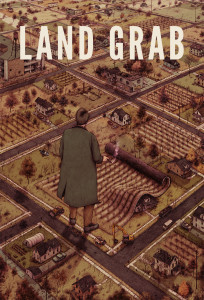 NIGHT SCHOOL, March 2017 – Filmmaker Andrew Cohn visited the community of Albion as a part of Albion College's visiting scholar program and answered questions following a special screening of his documentary "Night School". This documentary tells the story of three adult learners working to earn their high school diplomas in Indianapolis. The film explores issues related to low graduation rates and common challenges that low-income Americans without high school degrees face.
PAINTED LAND, April 2016
THE HORSE BOY, April 2016 – Sponsored by the Alpha Xi Delta and Albion College Institute for Healthcare Professionals.  Understanding Autism was an event with a presentation by speaker Dr. Sally Burton-Hoyle preceding a screening of The Horse Boy.
WHATEVER HAPPENED TO IDLEWILD?, March 2016 –  With the Albion College History Dept, Whatever Happened to Idlewild is a documentary film by Coy Davis, Jr. Idlewild, Michigan, was once a thriving community steeped in African American culture and entertainment. Once known as America's "Black Eden," Idlewild was an active year-round community from 1912 through the mid-1960s, and was visited by well-known entertainers and professionals from throughout the country.  History Professor Dr. Wesley Dick introduced the film and filmmaker/Idlewild resident Coy Davis, Jr.  A lively Q&A followed the film with many guests recounting their personal stories of Idlewild, Michigan.
WHEN ELEPHANTS FIGHT, Sept. 2015 – Michigan Filmmaker Mike Ramsdell's documentary on the fight for minerals in the Congo which has brought poverty, war and corruption to the Congolese while corporations, nations and armed groups have made billions. Partnering with the Albion College Honors Program, Mr. Ramsdell was on hand for film introduction and post screening Q&A.
To learn more about upcoming community screenings.  Sign up for our eNews.