Word UP at the Bohm – Comedy Edition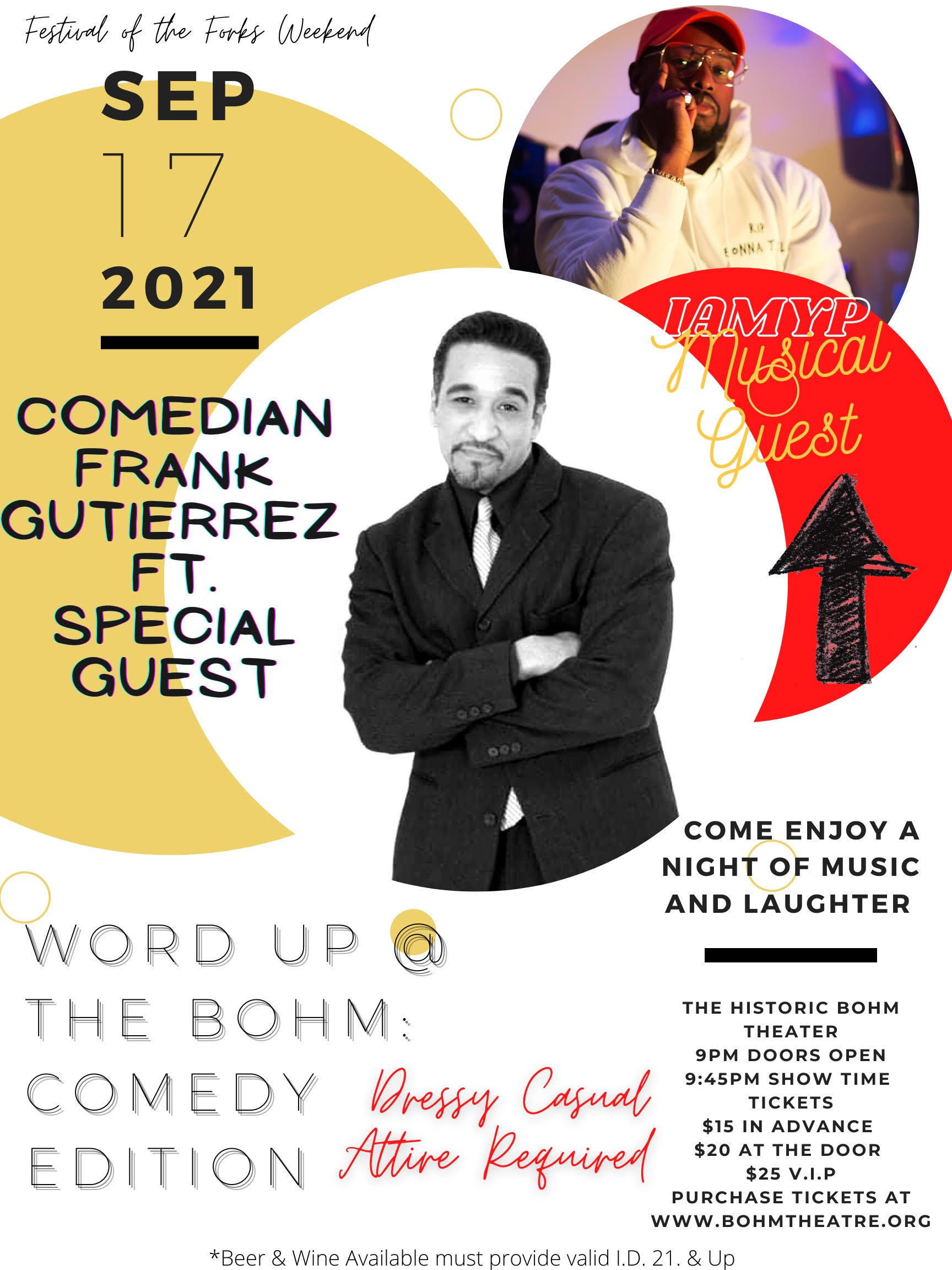 Word Up at the Bohm
September 17 @9:45 PM
Hosted by Ryan and Ladi Don of Ryan's Room.
Comedian Frank Gutierrez Ft. Special Guest are featured this month at a special Work Up @ The Bohm: Comedy Edition.
Come enjoy a night of music and laughter.
Special front row Main Floor or VIP balcony table seating available!
Get your tickets early, online ticket sales go down the day before the show and at door prices begin on Friday the 17th.
Think Albion. Think Music.